Live Events | Livestreaming | Live Entertainment
Professional Talent for World-Class Experiences
NIGHTLIFE
FESTIVALS
Tradeshows
ONLINE
would you like to
Work with the best in live entertainment?
Become the talk of the town?
Create a memorable experience for your guests?
WE ARE FLAUNT
A Los Angeles-based live and online entertainment agency offering the best event entertainment talent to compliment your next event, trade show, club night, brand activation and more. We staff ALL events, and create custom magic for all your entertainment needs!
Who this is for
We work with the best performers for live events and online streaming. If you're a event planner, business, or promoter, we may have just the talent you need for your next great experience! If you're a performer you may be able to join our talent roster for both in-person and live streaming.
Performances your guests will talk about long after your event is over.
A Company with experience
Managed by Denise Poole, her 13 years of working in the nightlife industry ensures you can trust Flaunt Entertainment to deliver the best possible experience to your customer, never sacrificing quality and ensuring your event is recognized worldwide as an elite experience.
We've got you
We're with you every step on the way, bringing all the right pieces together to help make your experience a crowd-pleasing success.
Getting Started
IF YOU'RE AN EVENT PLANNER OR NIGHTCLUB:
1 - Have a look at our talent page to consider our talent for your next event.
2 - Contact us to discuss you vision.
3 - We will provide you a custom talent proposal and quote that complements your event.
4 - Once we're signed up we take it for there! All good!
IF YOU'RE A PERFORMER:
1- Have a look through our talent focused offerings to see where we can help you reach the next level.
2- Explore our dance academy to become a professional go-go dancer!
3- Explore our livestreaming opportunity to start building your own livestreaming talent brand!
4- If you already have performing experience, consider applying to join our roster!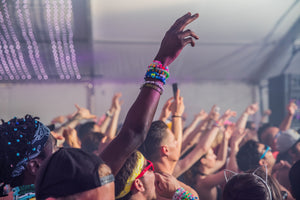 Email info@flauntentertainment.com or say hello in live chat!